Global Sports partner with Loughborough University London Institute for Sports Business to create people focused, sports industry projects for MSc Students.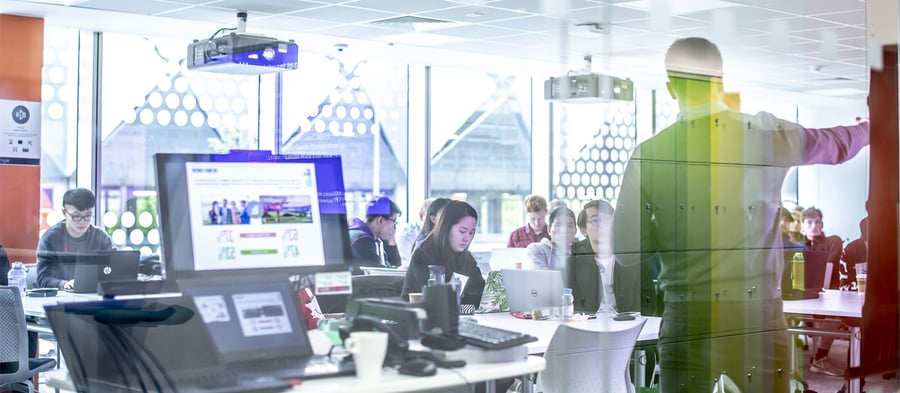 We are delighted to be partnering with Loughborough University London (LUL) Institute for sports Business and their post-graduate Masters students to develop a series of MSc research projects. These are student led dissertation studies, supported by Global Sports and wider industry partners, including the wellbeing Science Institute. Research projects will centre on exploring key themes identified within the Global Sports People Agenda insights survey. Topics covered within this year's cohort included 'Employee Health & Wellbeing', 'Equality, Diversity & Inclusion' and 'Purpose driven organisations'.
"It's a pleasure to be working with LUL and their postgraduate students to deliver ideas and solutions that will help shape and further inform decisions. It's critical for us that we inspire the next generation of Sports Industry workers in these key topics today, as they will soon become the custodians of our Industry and its future.. We are excited to support them on their journey and see the outcomes of the work that they will produce."

Will Lloyd, CEO Global Sports
Research projects will be developed in collaboration with Global Sports and supported by our partner organisations from across the sports industry to provide the data, insights and wider industry knowledge needed for the research to deliver real impact and help sporting organisations drive change.
The Global Sports People Agenda was created to address, through a collaborative industry approach, key areas that affect people within sporting organisations today and into the future. This partnership with Loughborough In London, a world renowned Sports industry research centre, is a powerful strategic initiative to support our objective.
"The institute for Sport Business is very excited to be partnering with Global Sports for the upcoming Collaborative Dissertation module. It is essential for our MSc students to engage with industry partners to enhance their knowledge of a fast-paced sport business landscape whilst positively contributing to the development of new ways of 'thinking' of 'doing'. The partnership with Global Sport has created a number of unique opportunities for students across our programmes to explore critical issues in a collaborative and applied approach, with an aim to generate evidenced-based solutions for their partners."

Dr Holly Collison, Senior Lecturer, Institute for Sport Business
---
Want to find out more?

Get in touch with Global Sports and find out how we can support your organisation's talent challenges and objectives.
---