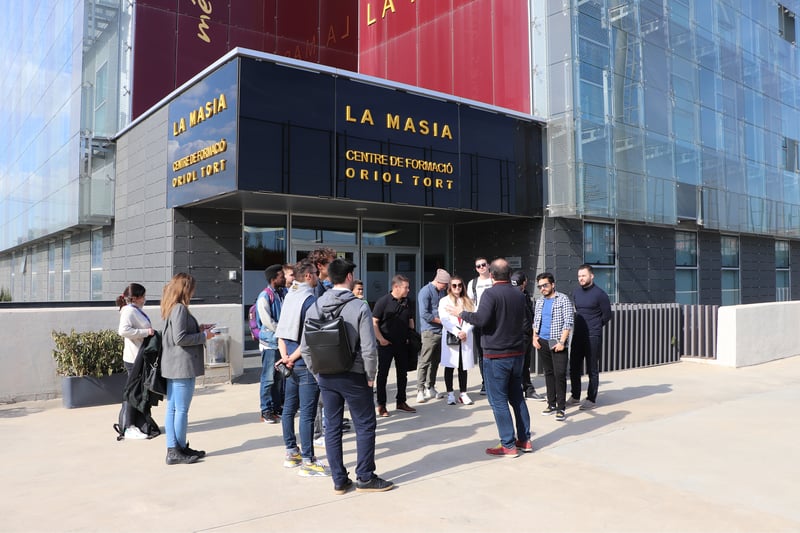 Global Sports and Johan Cruyff Institute have built a strategic alliance allowing them to engage and develop powerful connections with prospects, current students and their alumni networks across the globe.
The Opportunity
Founded in 1999 to help educate ex athletes Johan Cruyff Institute has grown exponentially into a leading sports education organisation with multiple campuses and offerings across the globe. It aims to continually build on their international reputation and position within sports business education and attract the 'best' international students to their programmes.

Johan Cruyff Institute has partnered with Global Sports since 2014 to support the execution of diverse marketing and people solutions to attract, develop and support the careers of their student and alumni networks. The partnership aims to help Johan Cruyff Institute amplify their position in the market, attract new prospective audiences and support current and alumni students employability in the global business of sport.
The Challenge
In an ever growing and crowded post-graduate education marketplace, a key objective has been to successfully attract 'the best' new prospective students globally. Johan Cruyff Institute also wanted to lead the market in its approach to supporting current and alumni student networks build their future careers in the sports industry through providing access to digital employability toolkits and resources.
Through this long-term partnership, Global Sports has worked closely with Johan Cruyff Institute marketing and education teams to deliver a wide range of initiatives under a strategic framework to support the growth of the Institute, underpinned by the commitment to support the future careers of their students and alumni networks.
"We are very proud of this strategic alliance with Global Sports that has been going on for 6 years and continues to strengthen. This collaboration reflects a great benefit for both parties. It allows us to bring our students work opportunities in the sports industry as well as raise awareness of our mutual commitment for the future of the sports industry. Through Global Sports we can also connect with people looking to develop their careers in sport management. We are certain that we will continue creating great opportunities together."

Cristina Palés, marketing manager of Johan Cruyff Institute.
The Solution
Digital Marketing Solutions
Supporting Johan Cruyff Institute build a commanding position in the sports academic market through advertising, promotional and content marketing campaigns. From social media marketing across Global Sports networks, to branded email campaigns and platform and newsletter advertising, Global Sports has effectively delivered results by strategically engaging a global candidate and partner network. All activity has been supported by a presence on the Global Sports Education platform delivered through an Enhanced Profile, course listings and publication of thought leadership content to ensure ongoing success in attracting quality candidates from across the globe to be a part of the 'Cruyffian' style of learning.

Delivering Bespoke Solutions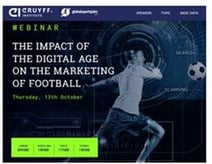 A collaborative approach to deliver a high-profile open webinar event to attract and engage with Johan Cruyff Institute target candidates with the topic of 'Digital Marketing in Football'. By providing high profile industry speakers from Manchester United, Inter Milan FC, The FA and IMG's commercial teams and marketing the event across our global network channels, Global Sports was able to attract over 1K sign ups and a highly valuable database of prospective candidates.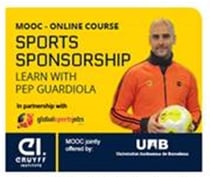 Johan Cruyff Institute launched an online MOOC free training course with Pep Guardiola as ambassador. Designed to educate audiences on Sports Sponsorship, build awareness and attract candidates to follow up with a full education at Johan Cruyff Institute. Global Sports partnered the programme to deliver marketing and promotion of the MOOC providing added credibility and reach to a global target audience that otherwise could not be reached. The campaigns included platform advertising, targeted e-shots, content articles and social media advertising and delivered over 2.5K enrolled students within the initial launch period.

Careers in Sport Solutions
Providing support to Johan Cruyff Institutes student and alumni networks is a key pillar of the partnership. Through automated jobs board technology embedded in student platforms to bespoke career content and the provision of intern opportunities for specific student cohorts. Both parties continue to work closely together to effectively support the needs of next generation of the sports industry.


---
Want to find out more?

Get in touch with Global Sports and find out how we can support your organisation's talent challenges and objectives.
---